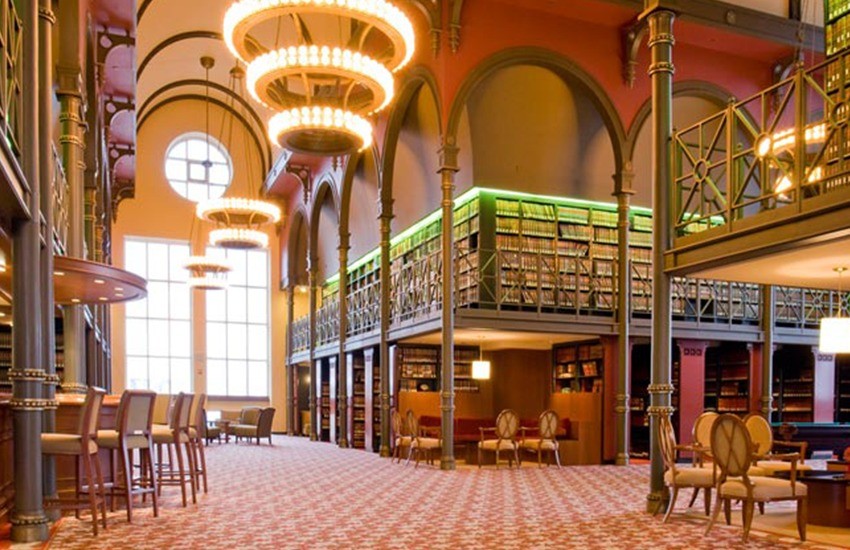 25 Jan

Featured Venues: The Library Club

High in the sky, 40-stories above the loop, is one of Chicago's best-kept secrets, the Library Club. It's rich mahogany interior, lined with thousands of law books is the ideal setting for intimate rehearsal dinners or wedding receptions. The Library Club's tall ceilings and stunning chandeliers give a grand elegance while the mahogany bar gives anchors the room.

Guests can enjoy the view of some of Chicago's most iconic skyscrapers, the majestic Ceres statue, and Lake Michigan while sipping on a Jewell Events Catering custom crafted cocktail that mimics the ambiance and style of the Library Club, an old-fashioned with a modern twist.

The Library Club is truly a one-of-a-kind venue that will leave guests in awe! For more information or to schedule a walk through, please contact you event consultant.