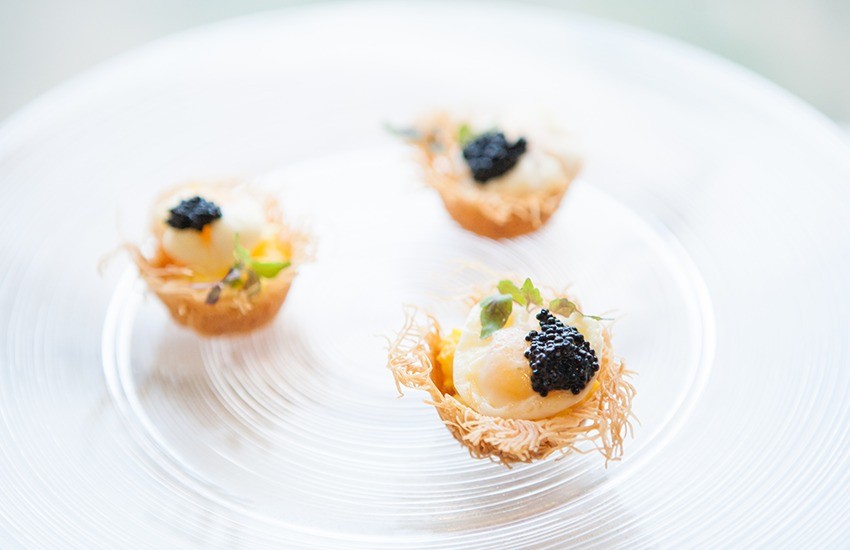 24 Aug

In The News: Picture Perfect Hors d'Oeuvres

When you think of weddings, usually the first thing that comes to mind is the stunning bride, open bars, and lots of dancing. For us, the first thing we think of is how to make the food stand out. We had the opportunity to work with our friends at Chicago Style Wedding Magazine to create fun, unique, and delicious hors d'oeuvres for a photo shoot at The Kimpton Grey Hotel. Executive Chef, Ben Holt, was tasked with taking our already amazing dishes to the next level, and did he ever!

It's true that competing with stunning models, gorgeous dresses, sparkling jewelry, and an incredible backdrop is difficult, but Chef Ben crafted creative dishes that shone just as bright as the diamonds on the bride's finger. The flavors were spot on and each of these hors d'oeuvres had one of 2017's trending food items or techniques. These delightful bites are perfect for an intimate wedding, cocktail reception, or an upscale appreciation event.

Pick up the latest issue of Chicago Style Weddings Magazine or scroll down for a peek at some of these tasty dishes! All photos credited to: SYPhotography.