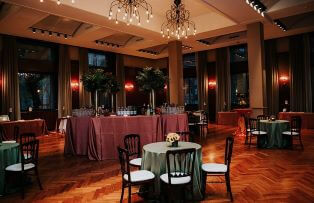 01 Apr

Featured Venue: The Newberry Library

Ruggles Hall – This spacious, high-ceilinged hall features a herringbone hardwood floor, vintage chandeliers, gorgeous sconces, and rich mahogany wood paneling. Large windows facing Washington Square Park to the south and neighboring buildings to the east make the beauty of the park and the energy of the city part of the atmosphere. Ruggles Hall is a versatile and elegant setting for a singular experience. Possibilities include gala dinners, cocktail receptions, lectures, performances, fundraising events, and–of course–weddings.

Connect today with our talented Special Event Consultants to book your next event!