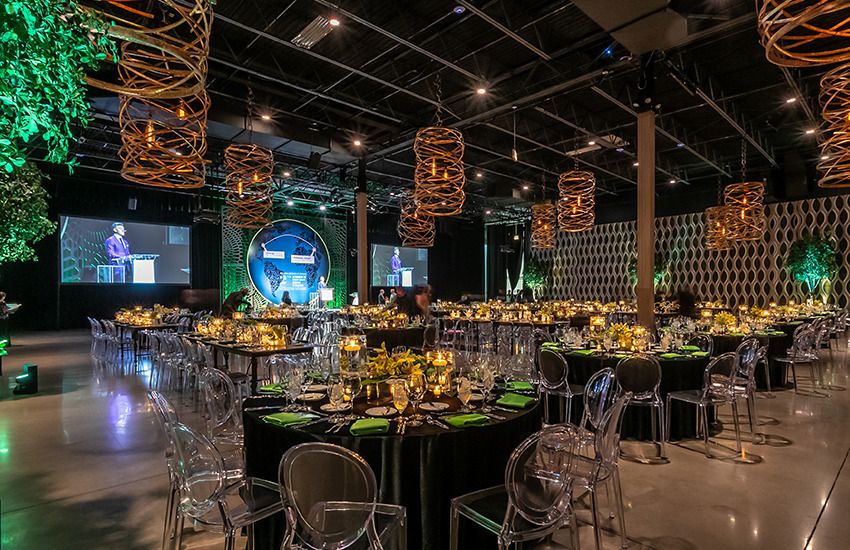 15 Jul

Featured Venue – The Geraghty
We are so excited to share our interview with Jordan from one of our favorite venue partners, The Geraghty. We loved learning more about their unique history and always enjoy catching up with industry professionals!

If you are interested in hosting a special event at The Geraghty, please connect with our team of talented special event consultants. Check out some of our fun questions and answers below:

What is the history and background? How big is your team and how long have you been operating?

The Geraghty is owned and operated by KEHOE DESIGNS, and celebrated its grand opening in August 2015 when our team transformed a former paper mill into an expansive new event venue.

In no more than 3 words, what does your company do?
Venue of Possibilities

Where does your inspiration come from?
Our founder and designer, Tom Kehoe, honors the lifetime of inspiration he received from his mother, Mickey Geraghty Kehoe, by naming The Geraghty in her memory. A visionary and welcoming hostess, Mickey knew just how to create an event to remember.

What is one emerging trend for events next year?
The event industry will continue to focus events on both personalization & sustainability – but I believe the type of event that is happening focuses on different trends. For example, customization could be more important to our social events clients while sustainability is of high importance to our corporate clients.

What is the craziest or most fun event you've created?
One of my favorite events at The Geraghty is an annual event with one of our non-profit organizations who focuses on creating an equitable and anti-racist society through experiential learning in our education system in Chicago. Every year, they host their Variety Spectacular event here at the Geraghty with over 350 guests and include unique curated experiences with entertainment, food, and cocktails. It's a colorful & fun event which I would encourage anyone to attend if they are able to!

What's your favorite "hidden gem" restaurant in Chicago?
Roberts Pizza and Dough Company!

What is your favorite part about being in this industry?
The amount of people I have gotten to meet, know, and build relationships with. They say it's all about who you know – but it's also all about who knows you! The best compliment is a referral and if you foster those relationships, it will only benefit your business.

If you were a type of food, what would you be and why?
A pineapple – prickly on the outside, sweet on the inside!

What is your favorite thing you've done/with Jewell and where?
The Center on Halsted – Human First Gala every year!