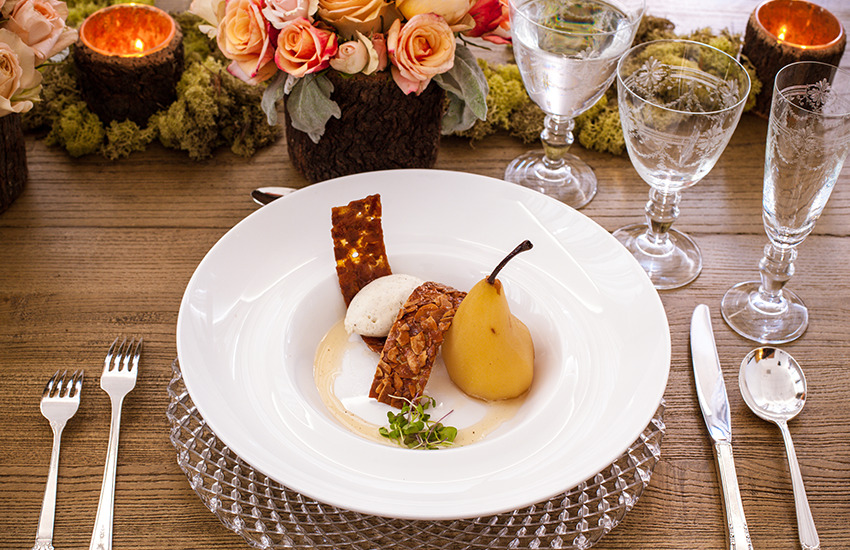 01 Nov

Embrace the Season of Gratitude

This Thanksgiving, let us take the reins of your holiday feast, allowing you to savor every moment of togetherness with family and friends. With Jewell Events Catering, you can trust that your celebration will be a symphony of flavors, creativity, and warmth.

Why Choose Jewell Events Catering for Your Thanksgiving Gathering?

Culinary Excellence: Our seasoned chefs are dedicated to crafting a menu that captures the essence of Thanksgiving, using the finest seasonal ingredients. From succulent roast turkey to delectable sides and mouth watering desserts, your taste buds are in for a treat!

Customized Creations: Tailor your Thanksgiving spread to perfection! We understand that every family has its own traditions and preferences. Allow us to work closely with you to design a menu that reflects your unique style and culinary desires.

Stress-Free Hosting: Enjoy the festivities without the fuss. Our experienced team will handle all aspects of your event, from setup to service and cleanup. Let us create a seamless and memorable experience for you and your guests.

Dietary Considerations: We recognize the importance of accommodating various dietary needs. Our menu options include vegetarian, vegan, gluten-free, and more, ensuring that everyone at your table feels well taken care of.

Artful Presentation: We believe that a beautifully presented meal enhances the overall dining experience. Our attention to detail and commitment to elegant presentation will elevate your Thanksgiving celebration to a whole new level.

Let's Craft a Thanksgiving Experience to Remember!

Whether you're hosting an intimate family gathering or a grand feast for a large group, Jewell Events Catering is here to make your Thanksgiving dreams a reality. Let's infuse your event with the warmth and abundance of the season!

Contact us today and let's start planning your extraordinary Thanksgiving celebration. Here's to a day filled with gratitude, delicious moments and cherished memories!